NewsBytes
reports:
The
Indian Police
Service (IPS) is a premier Civil Service of India second only to the Indian Administrative Service (IAS). Post of an
IPS Officer
is one of the highly coveted and candidates are recruited through
UPSC
Civil Services Exam. Here's a look at the life, salary, and perks of IPS Officers.
Younews is India's best trending news aggregator. We help you discover trending content and the most popular stories from all sites across India. For your privacy and security, Younews recommends the use of
Firefox
web browser with
uBlock origin
addon, and
DuckDuckGo
as default search engine.
This story is trending. Share it.
Younews Reader
n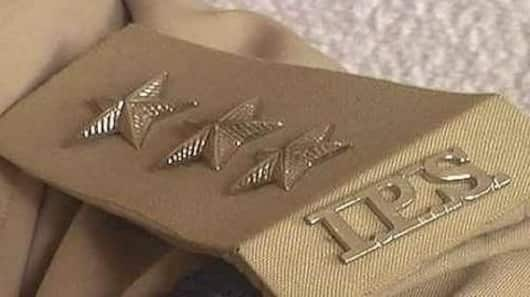 n
n

nn

The IPS

n
How to become an IPS Officer?
n

In order to be recruited for the Indian Police Service, candidates must clear the UPSC Civil Services Examination, which is one of the toughest exams.

n

Those who qualify the exam and get accepted to the IPS, undergo training at the Lal Bahadur Shastri National Academy of Administration in Mussoorie and then at the Sardar Vallabhbhai Patel National Police Academy in Hyderabad.

n

n

n

Life, Duties

n
What are the functions of the IPS Officers?
n

IPS provides commanders and leaders to staff the all-India Central Armed Police Forces and state police.

n

IPS Officers are responsible for the safety and security of citizens and for maintaining the law and order.

n

Some of their functions include maintaining public peace, prevention, detection and investigation of crime, traffic control, counter-terrorism, curbing drug trafficking/smuggling, border policing, VIP security, and commanding intelligence agencies among others.

n

n

nn

Salaries - 1

n
About the different salary grades of IPS Officers
n

The salaries of IPS Officers were hiked with the implementation of the 7th Central pay Commission.

n

The monthly pay scale of an officer of Deputy Superintendent of Police (DSP) rank starts at Rs. 56,100.

n

For officers of Additional Superintendent of Police (ASP) designation, the pay scale starts at Rs. 67,700, while for officers of Superintendent of Police (SP), it starts from Rs. 78,800.

n

n

n

Salaries - 2

n
The pay scales of senior level IPS Officers
n

Coming to Senior Superintendent of Police (SSP) officers, pay scale starts at Rs. 1,18,500; for Deputy Inspector General of Police (DIGP) officers, it starts from Rs. 1,31,100, and Inspector General of Police (IGP) officers get Rs. 1,44,200 (entry pay).

n

Additional Director General of Police (ADGP) and Director General of Police (DGP) rank officers earn monthly salaries starting at Rs. 2,05,400 and Rs. 2,25,000, respectively.

n

n

nn

Perks

n
Various perks and facilities provided to IPS Officers
n

IPS Officers enjoy a range of perks including a rent-free accommodation, an official vehicle and driver, security guards, and domestic helpers.

n

Other facilities include free electricity, free telephone connection, and medical treatment expenses.

n

The officers also enjoy benefits like abroad study options, retirement perks/benefits, and a lifetime pension. Holding a prestigious position, they also have a high level of job security and social respect.

n

n
n
n
n
n
Loading...