NewsBytes
reports:
After Ashish Pandey grabbed headlines on Tuesday for
brandishing a gun
at a five-star hotel in
Delhi
, it's been found that he's weapon enthusiast, and hails from a family of politicians that has dozens of criminal cases against them. The son of a former BSP MP, Pandey is a Lucknow-based realtor.
Younews is India's best trending news aggregator. We help you discover trending content and the most popular stories from all sites across India. For your privacy and security, Younews recommends the use of
Firefox
web browser with
uBlock origin
addon, and
DuckDuckGo
as default search engine.
This story is trending. Share it.
Younews Reader
n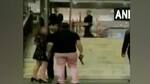 Hotel brawl
n
Backstory: The hotel brawl that grabbed the headlines
n
The incident involving the gun took place on the intervening night of October 13-14 when Pandey, reportedly enraged by a woman objecting to him using the women's washroom at the Hyatt Regency Hotel in Delhi's RK Puram, brandished his handgun and threatened her.
n
After efforts to calm him down failed, he was dragged away by hotel staff.
n
Reportedly, Pandey left for Lucknow immediately afterwards.
n
Weapons
n
Pandey's Facebook account had pictures of him flaunting weapons
n
Shortly after the video of him brandishing a gun and threatening guests at the Hyatt Regency Hotel went viral, Pandey took down his Facebook account that had dozens of pictures of him posing with pistols, rifles, cartridges, daggers, and Swiss Knives.
n
Additionally, UP police said that Pandey had held a gun license for the past 18 years.
n
It's unclear whether Pandey's handgun was licensed.
n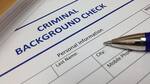 Father
n
Ashish's father has three criminal cases against him, including murder
n
Meanwhile, Pandey's family is believed to hold considerable political power in UP.
n
His father, Rakesh Pandey is a former MP who won from the Ambedkar Nagar constituency on a BSP ticket in the 2009 Lok Sabha elections.
n
His election affidavit revealed that he had three criminal cases against him for offences such as murder, kidnapping for ransom, and criminal conspiracy.
n
Rakesh lost in 2014.
n
Uncles
n
Ashish's uncles together have nearly 40 criminal cases against them
n
Ashish's father apart, his uncles also have criminal cases against them.
n
Pawan Pandey is one of the accused in the Babri Masjid demolition case, and has a whopping 32 criminal cases against him.
n
His other uncle, Krishna Kumar Pandey, a former Congress member who later joined the BSP, has at least half a dozen criminal cases against him.
n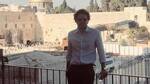 Political power
n
Ritesh Pandey, Ashish's brother, is a widely influential politician
n
Keeping in line with the family tradition, Ashish's brother Ritesh is also a politician.
n
An MLA, Ritesh secured victory from the Jalalpur seat in 2017, which is considered the family's stronghold in Ambedkar Nagar.
n
While Ritesh doesn't have criminal cases against him that we know of, he's a widely influential politician across three districts.
n
Reportedly, the brothers are looking to contest elections in 2019.
n
Wealth
n
The family has assets worth several crores
n
Their political power apart, Ashish also hails from a family that has considerable wealth.
n
Reportedly, the family has multiple businesses, and Rakesh and Ritesh together declared assets worth several crores in their earlier election affidavits.
n
Ashish himself was educated in Australia and has a real estate business. He also owns several petrol pumps according to reports.
n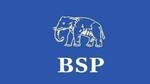 BSP response
n
The BSP has distanced itself from the Pandey family
n
Yet, despite the Pandey family's power and wealth, Ashish's antics did not sit well with BSP leadership.
n
The party was quick to distance itself from the incident, and said that Ashish was not a member of the party.
n
BSP leaders also said that appropriate legal action should be taken against Ashish, and that his actions might cost his father Rakesh a ticket for 2019.
n
Loading...