NewsBytes
reports:
Chandrayaan-2, India's second mission to the moon, is set to launch in mid-July, the Indian Space Research Organization (ISRO) has announced. The spacecraft, which was initially slated to launch in April, will take an Orbiter, Lander, and Rover to our only natural satellite as part of this project.
Younews is India's best trending news aggregator. We help you discover trending content and the most popular stories from all sites across India. For your privacy and security, Younews recommends the use of
Firefox
web browser with
uBlock origin
addon, and
DuckDuckGo
as default search engine.
This story is trending. Share it.
Younews Reader
n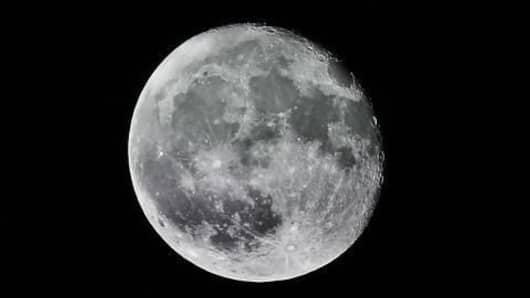 n
nn

Timeline

n
Launch window targeted between July 9 and July 16
n

In a recent statement, ISRO confirmed that all modules of the Chandrayaan-2 spacecraft - the Orbiter, Lander, and Rover - are being prepped for a launch between July 9 and July 16 from Sriharikota.

n

The probe, weighing almost, 3,300kg, will blast off into an Earth-bound orbit using a GSLV MK-III rocket and will be maneuvered toward the final lunar orbit using thrusters.

n

n

n

Landing

n
Landing expected on September 6
n

The Chandrayaan-2 spacecraft will take nearly two months to reach the lunar orbit, where the Orbiter module will stay to study the Moon from space while the lander, nicknamed Vikram, will detach.

n

If all goes according to the plan, the detached module will soft-land near the lunar south pole on September 6.

n

Once it's settled on the Moon, the Rover, dubbed Pragyan, will roll out.

n

n

nn

Details

n
Rover will assess lunar surface, conduct experiments
n

The six-wheeled rover emerging from the Lander will explore the lunar surface near the South Pole, the place where ice is concentrated, according to NASA.

n

It will stroll in the region for about 300-400 meters and then conduct several experiments, including on-site chemical analysis of the surface, using onboard equipment.

n

In all, it will spend 14 Earth days on the Moon surface.

n

n

n

Total 13 payloads will be delivered using Chandrayaan-2

n

"Altogether, there will be 13 payloads in the spacecraft. Three payloads in rover Pragyan and rest 10 payloads in lander Vikram and Orbiter," ISRO chairman K. Sivan told TOI, noting that the data, photos captured by the rover will be sent back through the orbiter.

n

n

n

Possibility

n
India could be the fourth country to land on Moon
n

If the mission goes as planned, India could become the fourth nation in the world to land on the Moon after Russia, US, and China.

n

To note, India had almost lost this race to Israel, which came very close to landing its Beresheet spacecraft on the lunar surface.

n

However, that mission failed on April 12 this year, leaving the fourth spot open.

n

n

n n
n
n
Loading...