This story is trending. Share it.
Younews Reader
n
n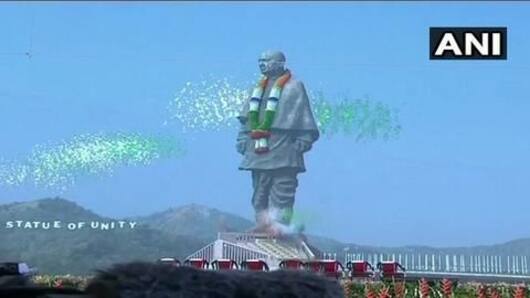 n

n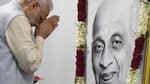 n

History

n
Exactly five years ago, PM Modi laid foundation of statue
n

Exactly five years ago, PM Modi, the then Chief Minister of Gujarat, laid the foundation for this ambitious project. This kick-started his 2014 election campaign.

n

3,000 workers and 250 engineers were dedicated by Larsen & Toubro for the project.

n

Though the statue was designed and made in India, the bronze panels were cast in China's foundry as no Indian company could handle this project.

n

n

n

A marvel

n
Attention was paid to tiny details
n

To make the statue's face similar to Iron Man's, L&T approached renowned sculptor Ram V. Sutar from Noida.

n

He then contacted several historians, went through over 2,000 photos of Sardar, and came up with the design.

n

The engineers also took efforts to ensure the statue withstands wind speed up to 130 km per hour and earthquakes up to 6.5 on Richter scale.

n

n

n
n

The ceremony

n
The ceremony is planned in a grand way
n

PM Modi led the puja ceremony which included water from 30 holy rivers, including Ganga, Yamuna, and Brahmaputra.

n

A fly-past by Indian Air Force will also be part of the ceremony, and so will ceremonial bands from the Army, Navy and Air force.

n

There will be performances by cultural groups of 29 states, reports said.

n

n

n

Politics of statue

n
The statue has political implications, could favor BJP
n

Certainly, the statue has political implications. Political analyst Krishnakant Unadkat said this will help BJP woo Gujaratis as they see the towering statue as a matter of pride.

n

Factions within the Patidar community, who aren't adamant about reservation, could also support BJP in next elections.

n

Patidars make 12% of the state's population and their votes could help BJP in repeating history.

n

n

n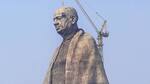 n

Controversies

n
Separately, farmers and tribal groups are upset with Modi
n

Notably, not everyone is happy with the statue.

n

1,500 farmers of four districts - Chhota Udepur, Panchmahals, Vadodara and Narmada are upset that their Rs. 12 crore due hasn't been cleared. They had sold 2.62 lakh tonnes of sugarcane.

n

Tribal leaders of villages near Sardar Sarovar Dam have also stated they won't welcome PM Modi at the inauguration.

n

n

n

In letter to PM, they say everything is being destroyed

n

"These forests, rivers, waterfalls, land, and agriculture supported us. We survived on them. But, everything is being destroyed now and celebrations are also planned. Don't you think its akin to celebrating someone's death? We feel so," the tribal leaders said in a letter to PM Modi.

n

n
n
n n
n
n
Loading...