reports:
Follow Me Around The World is a series of photographs taken by a couple Natalia and her boyfriend Murad where they together travel the world and take photographs with Natalia leading her man. Harper Bazaar magazine recently commissioned the photographer to shoot a similar series in India in bridal outfits at historical locations. Here are the results, just astounding!
1. Taj Mahal, Agra
2. Jama Masjid mosque, New Delhi
3. Hawa Mahal, Jaipur
4. Abhaneri Stepwell, Rajasthan
5. Red Fort, Delhi
6. Paharganj, Delhi
7. Baoli, Delhi
8. Birla Mandir, Jaipur
9. Ghat, Varanasi
10. Amer Fort, Jaipur
11. A Palace, Udaipur


You can follow him and check out his work on his Instagram account
Younews is India's best trending news aggregator. We help you discover trending content and the most popular stories from all sites across India. For your privacy and security, Younews recommends the use of
Firefox
web browser with
uBlock origin
addon, and
DuckDuckGo
as default search engine.
This story is trending. Share it.
Younews Reader
n
Girl Who Leads Photographer-Boyfriend Around The World Visits India. The Photos Are Spellbinding
n
You must have come across the works of Murad Osmann, the Russian photographer who started the famous '#followmeto' series on Instagram The photo series took shape on Murad's trip to Barcelona with girlfriend, Nataly Zakharova, in 2011 which went viral instantly:


n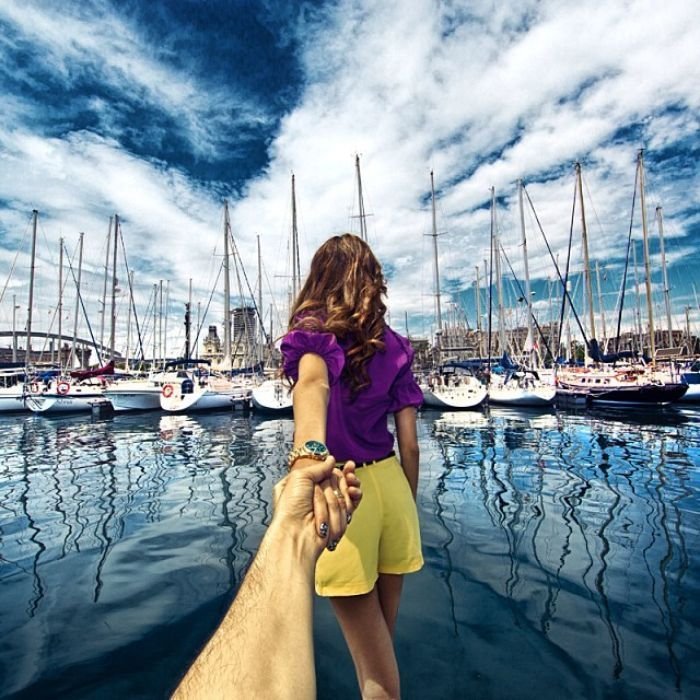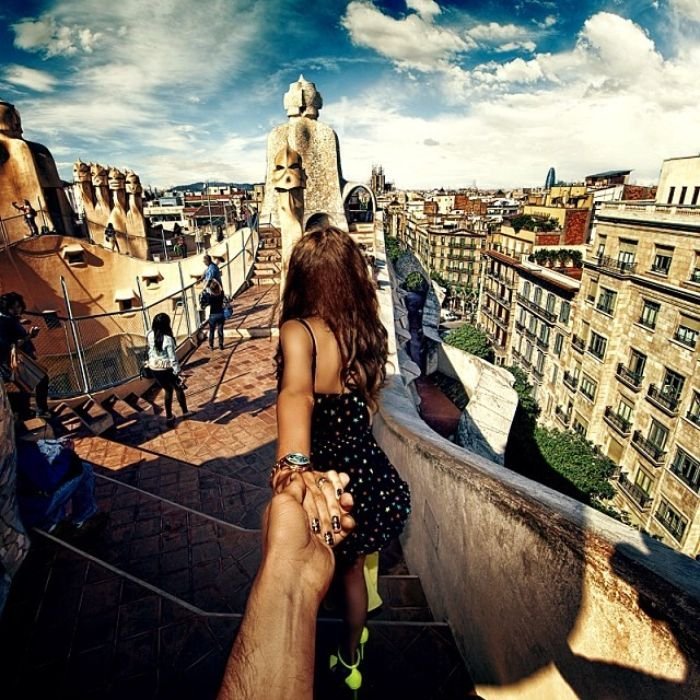 They continued to travel through the world and click more such amazing pictures :
n
Istanbul
n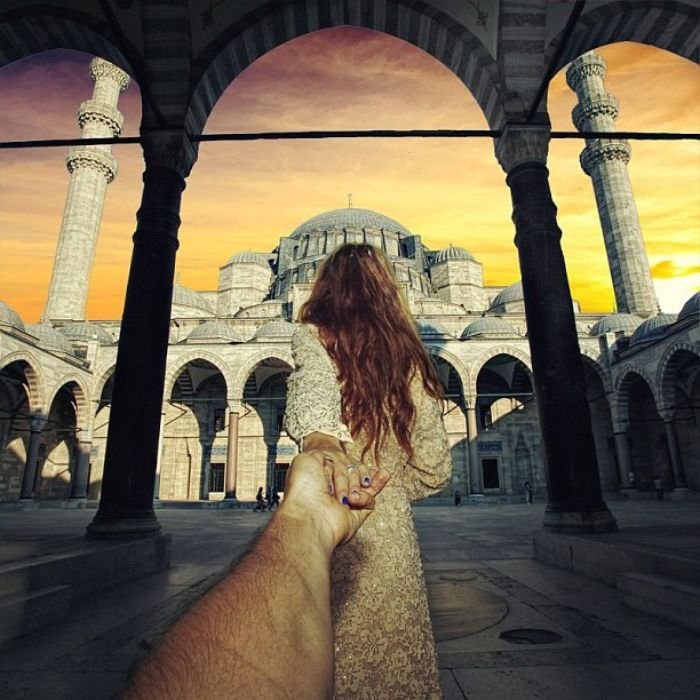 Egypt
n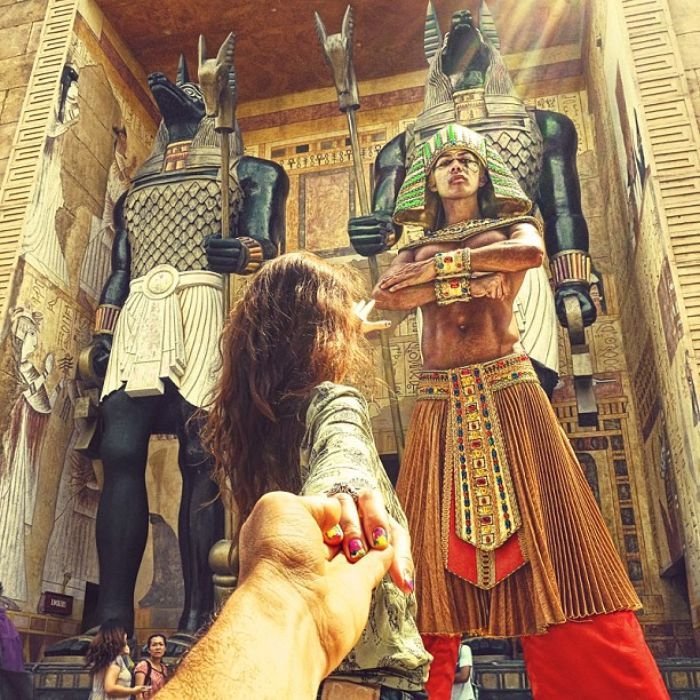 France
n
Spain
n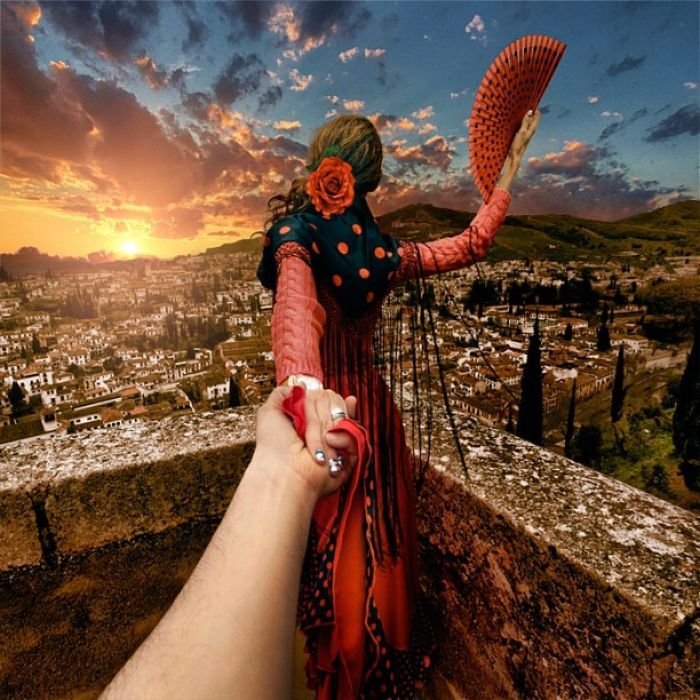 The photographer recently came to India with his super talented girlfriend to recreate the magic for Harper's Bazaar Bride India.
n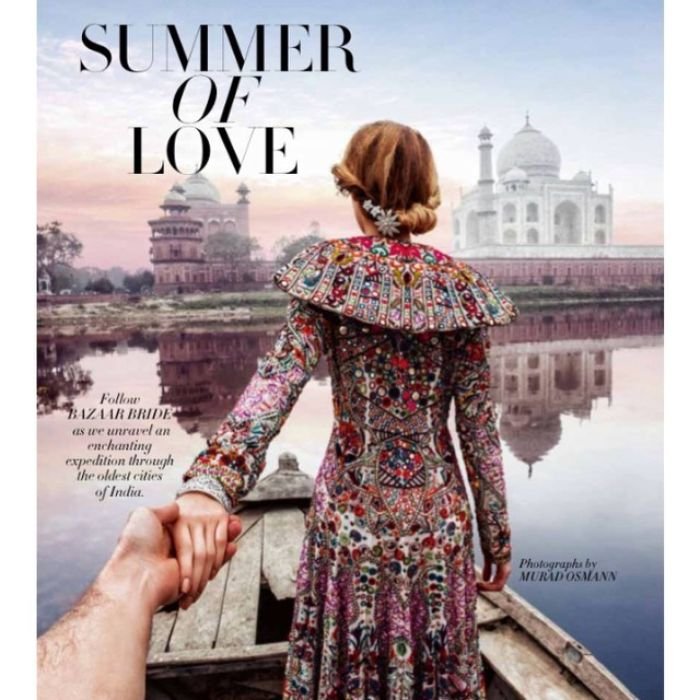 Source : The big fat Indian wedding
n
In the photos, Nataly sports bridal outfits while leading Murad through India -its historical monuments and everyday life. Take a look to be mesmerised:
n
Jama Masjid, New Delhi
n
"It is the largest mosque in India and its scope amazes you. There is a very loud market surrounding it and yet with every step as you walk inside you become more and more peaceful and relaxed."
n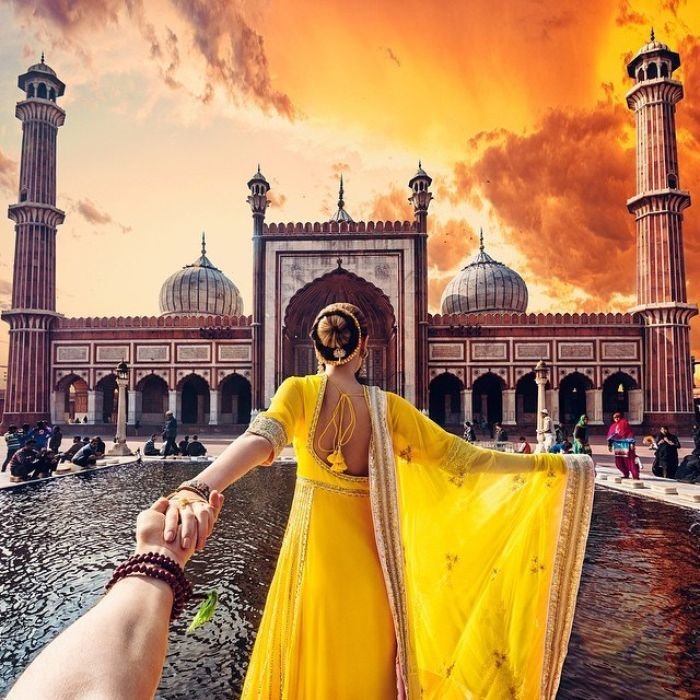 Hawa Mahal, Jaipur
n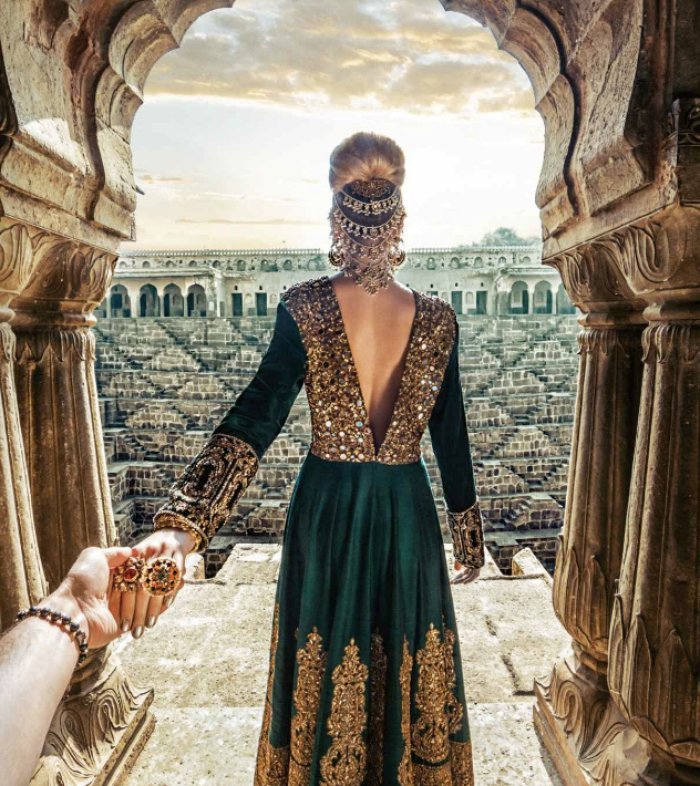 Alleys of Paharganj, Delhi
n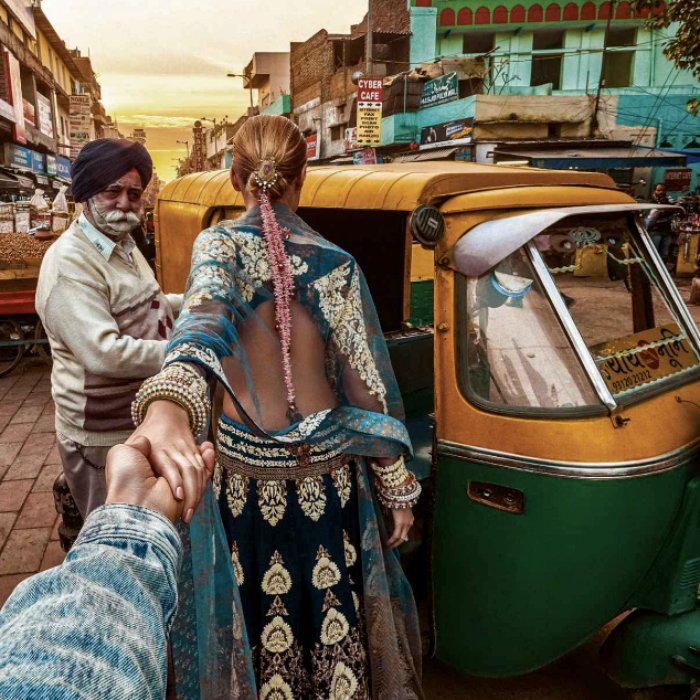 Agrasen's Baoli, Delhi
n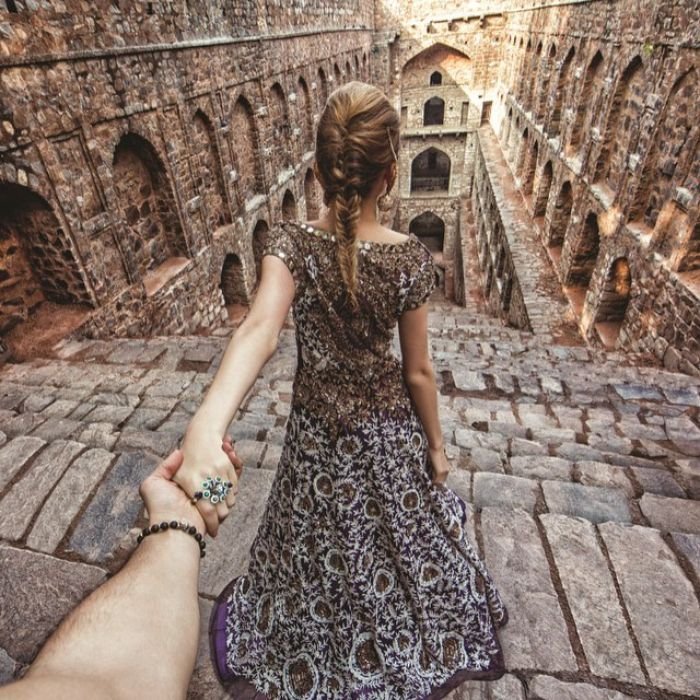 Red Fort, Delhi
n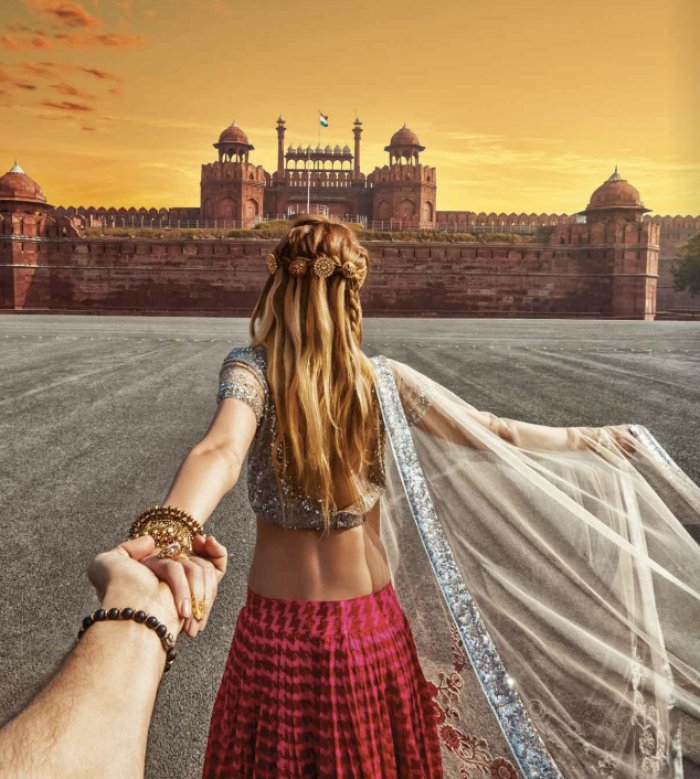 Varanasi
n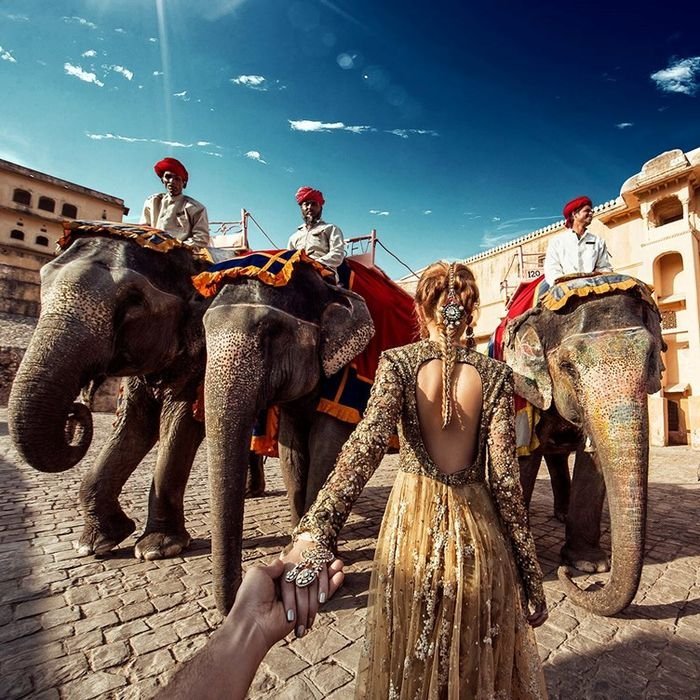 Taj Mahal, Agra
n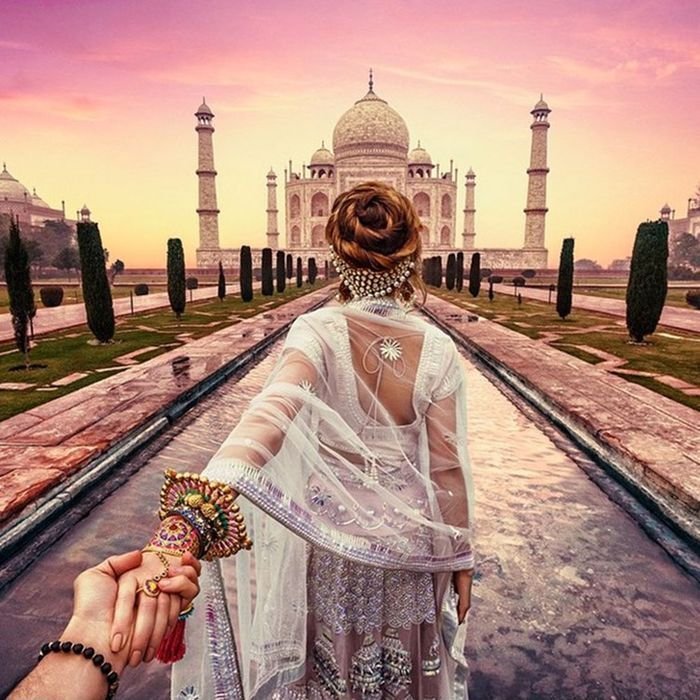 Birla Mandir, Jaipur
n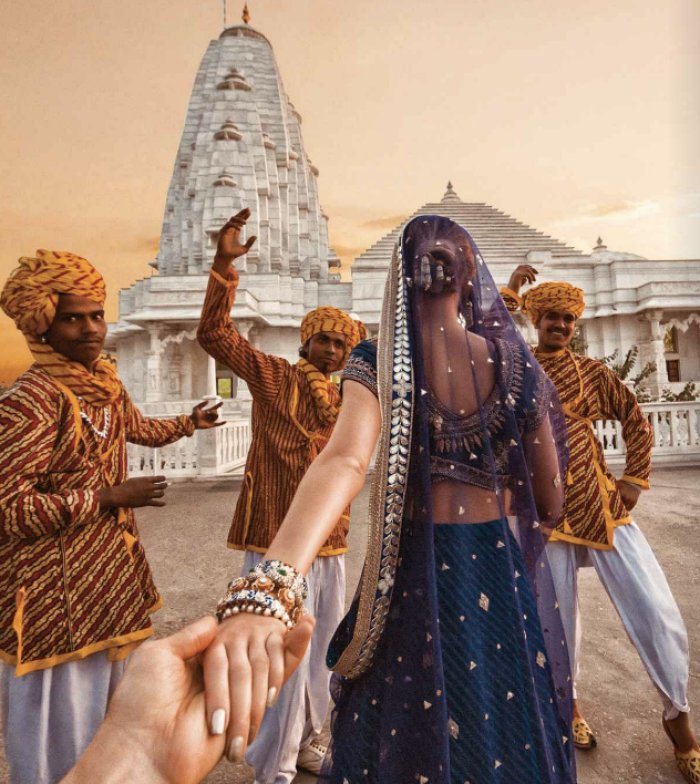 The last stop for them in India was the beautiful city of Udaipur
n
Most of us keep hoping to see the world, they have shown us that it is actually possible to make this dream a reality.
n
SUBSCRIBE TO OUR NEWSLETTER
Subscribe to ScoopWhoop. Our newsletters will light up your inbox
n
Loading...